Meet the Author
This essential handbook, written for decision-makers in small to medium-sized companies, will not only help you secure the most beneficial terms and conditions for your long-term financing transactions, but will also save you and your company time and money.
Have you ever wondered whether you are getting the best financing terms?
Have you experienced fear that you are walking into a trap or being taken advantage of when negotiating long-term financing?
Have you felt confused by financing lingo or by how financiers seem to think differently from you?
Long-term financing contracts are not a mystery — you can negotiate them with confidence!
You will find all the information you require to prepare yourself for meetings with financiers, so you can successfully acquire the financing you need to pursue your company's goals.
The Decision-Maker's Guide to Long-Term Financing addresses all of the financing issues and options decision-makers typically face, offers definitions of the terms used, bringing them to life by putting them in the context of real-world examples, and peppers the pages with a wealth of insider tips.
Have you struggled to figure out how much debt versus equity you should raise for your business venture and wondered how to fill the gap between the money you think you can raise and the money you require?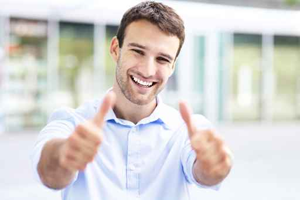 Meet Matteo, who had always dreamed of acquiring his own printing business and finally felt he was ready to achieve that goal. He did his research and located the company he wanted to buy: a business that had been founded decades ago and enjoyed solid profits. He negotiated a purchase price of $2.4 million, of which he was able to contribute $400,000 of his own money. He was faced with a financing gap of $2 million, which he needed to raise from other sources. The banks would only lend $100,000. In this book, you'll find out how Matteo fulfilled his dream.
A note from the author: "During my more than 20 years of investing and lending, I have spoken with countless entrepreneurs and businesspeople within small to medium-sized enterprises who regularly make financing decisions without a financing background. Because of this experience, and because every business decision is essentially a financing decision, I felt compelled to create this practical and comprehensive guide. As I wrote it, I put myself into your shoes, anticipating what type of questions you might have and what information you might need. Consequently, I am confident that you will find the answers to your most pressing financing questions in this book."

Choose your preferred retailer:

For larger volumes contact info@twigenergy.com
Financing covers such a large area. What does this book focus on?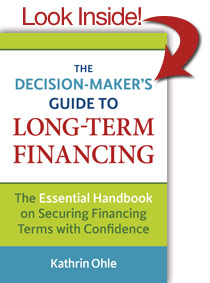 This book aims to provide you with a solid knowledge base when it comes to long-term financing via equity, debt and subordinate financing — the forms of long-term financing that entrepreneurs or the management teams of small to medium-sized companies will typically seek out at some point during their start-up and growth phases. Furthermore, it runs through the mechanics of a financing transaction, to help your company achieve its financing goals. It may also reveal options you didn't know existed, allowing you to explore these areas with confidence and helping you to be well prepared and to present your company in the best light.
With so many financing books out there, why should I choose to read this one?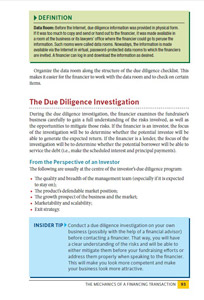 To our knowledge, none of the other financing books out there outlines in a concise and informative way all of the relevant long-term financing decisions a businessperson faces on a regular basis, while also presenting clear explanations of the common terms used in the financing industry and offering first-hand tips gained through personal experience.
In addition, this book is written with you in mind: The page layout is very clean and reader-friendly. Definitions, insider tips, case studies and other background information are outlined in separate boxes so that you can choose to read them or to stay focused on the running text. You can read the book from cover to cover, or you can use the comprehensive table of contents and expansive index to locate specific sections that are of interest to you at a given time.
Independent Kirkus Reviews determined that
"
...the book is blissfully brief, mostly streamlining a complex topic and rendering it comprehensible. Overall, this authoritative book should be a valuable financial reference for any business manager.
" Read the full review
here
.
See what other readers and experts are saying ...
"Kathrin Ohle has masterfully distilled the complex art of long-term financing into a practical, hands-on guide for business owners and managers. In clear, precise, and unambiguous language, her book guides the reader through the elements and process of long-term financing. Keep it on your desktop — it's a must-have for any serious entrepreneur."
Steve Parry
Managing Director, NGEN Partners
Board Chair and Founding Investor, Grenville Strategic Royalty Corp.
"The Decision-Maker's Guide to Long-Term Financing is a step forward for small to medium-sized businesses in their search for capital. By explaining the background on how financiers look at capital flows, and offering practical suggestions on how to provide the exact information that the financiers are looking for, Kathrin Ohle has come up with a really useful tool to help small to medium-sized businesses. Too often books on finance are all theory, but this book is all practical knowledge from an experienced practitioner who has demystified the finance raising process. It will also help business owners understand and manage their capital structures. Banks should buy this book and hand it out free to their customers so that they can produce better loan applications and thereby save the banks time and money in the interface with their customers."
Peter Salisbury
former President and CEO
Macquarie North America Ltd.
"The Decision-Maker's Guide to Long-Term Financing addresses a significant gap in the corporate finance literature. It ties together the continuum from early-stage investing to later-stage corporate debt financing, all the way through to sophisticated project financing structures. In so doing, it demystifies these essential elements of the financier's toolkit — the things we all need to know to grow and scale companies globally. The book should be required reading for every emerging-company CFO and CEO, and indeed students who hope to someday build their own companies."
Rod Lever
Cleantech Lead
Infrastructure and Financial Services Team
Export Development Canada
"Kathrin Ohle has translated decades of experience into a concise, practical and informative guide for companies trying to raise capital. Managers who are new to the process of raising external capital should definitely read the relevant sections of The Decision-Maker's Guide to Long-Term Financing before approaching the market."
Natalie Townsend
Managing Partner
NorthRock Capital
"Having access to a long-term financing "how to" book of this quality and insight is invaluable. The topics in The Decision-Maker's Guide to Long-Term Financing are relevant to both finance and non-finance professionals looking to better understand how to get financing done. The book is also a practical framing tool when you are in the middle of a transaction. I only have two to three books on my desk for practical application and reference points, with Security Analysis — Principles and Technique by Graham, Dodd, and Cottle being my oldest and most dog-eared favourite. The Decision-Maker's Guide to Long-Term Financing sits beside some of the best."
William (Bill) R. Tharp
Chief Executive Officer
Grenville Strategic Royalty Corp. & Climate Change Infrastructure Corporation
"Smart and succinct, The Decision-Maker's Guide to Long-Term Financing is top-shelf reading for all professionals and non-professionals alike. It provides valuable insights into the world of financing and will, for me, become a much used reference tool. Key to my successes in assisting community groups to develop and build their own renewable energy projects is the building of strong relationships based on trust, and trust is only ever accomplished through a transparent flow of information to my project partners. This book will be one of the first tools I will give my clients in order to expose them to key financial terminologies and processes that they are to become participants in."
Sherra Zulerons
Chief Executive Officer
Share-A-Watt Community Power Services Inc.
"You don't just read The Decision-Maker's Guide to Long-Term Financing, you work with it! Keep it close to you and come back to these pages any and every time you need them! As the author does when you have the opportunity to meet her, this book will support you and provide you with sound and cautious advice on the difficult path to financing or refinancing your business."
Martin Pochtaruk
President
Heliene Inc.
Are you a student working towards a business or financing degree, a new lender or investor handling your first transactions, or an instructor of business or finance looking for fresh real-world examples of long-term financing transactions?
If so, then this book is for you, too!
It is a great training tool.
A note from the author: "It's the book I would have LOVED to read years ago, during the earlier stages of my career in lending and investing. Correspondingly, I am offering special discounts for larger-volume users, such as schools, corporations, and associations."
To purchase your copy, all you need to do is click the button of your choice below:
Choose your preferred retailer:

For larger volumes contact info@twigenergy.com
About the Author:
Kathrin Ohle has worked in the financing industry for over 25 years – as a lender, financial investor, strategic investor, and financial advisor, for companies, such as Deutsche Bank, TD Securities, Business Development Bank of Canada, Emera, and then her own company, twig energy. During her career, she closed bank debt and (quasi) equity transactions of over $5.5 billion with corporate clients of various sizes and industries. That's the background and experience Kathrin has poured into, and the reader has access to, in The Decision-Maker's Guide to Long-Term Financing.
For any questions, please contact info@twigenergy.com.